$699.00
CJ4R Scan Tool with labscope
Due to its extended coverage, ease of use and wireless connections, with the CJ4R you will have the perfect automatic repair tool for the daily activities in your workshop.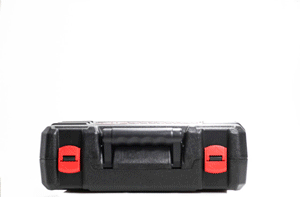 FEATURES OF THE CJ4R
COVERAGE

The CJ4R has special functions in addition to extensive coverage for more than 50 brands including American, Asian and European.

EASY TO USE

The CJ4R's navigation system is intuitive and easy to operate. This means that you won't waste a lot of time training and can use that time to repair vehicles and generate income.

LIGHT DIESEL

Many of the light diesel vehicles used as utility or delivery vehicles can be diagnosed with the CJ4R. This means that you do not have to purchase specialized diesel equipment to diagnose these vehicles.

OSCILOSCOPE

A great advantage that makes the CJ4R unique in its kind is that it integrates a two-channel oscilloscope. Using this oscilloscope, you can repair faults that are not detected with the scanner, that is, you can serve more customers instead of sending them to another workshop where they can solve it.

PERFORMANCE

On average, more than 80% of the most popular car failures are repaired and adjusted with the information and measurement displayed by a CJ4R. This performance makes it highly attractive by offering the highest cost / benefit on the market.

OPTIONAL DEVICES

The CJ4R is the only scanner that has optional devices such as the battery tester. You can perform more services using the same base platform

WARRANTY​

The CJ4R is the ONLY SCANNER ON THE MARKET with the HIGHEST 3 YEAR (36 MONTH) WARRANTY. It means that as a factory we offer you the repairs without cost for the longest duration in the market.

UPDATES

The CJ4R includes two years of free updates. After the expiration of the free updates, the costs to update it are the lowest of any scanner on the market. This makes it the most profitable equipment and you will be able to keep it up to date at a very low cost.
FUNCTIONS, FEAUTURES AND COVERAGE
FEAUTURES

• Rubber protectors at its ends.
• Integrated SD card.
• Compatible with traditional CJ4.
• Integrated Bluetooth port.
• Compact and resistant case.
• Printed manual.
• 2 years of free updates.
• 3 years warranty.
• Large coverage.
• First choice scanner in diagnosis.
• Integrated 2-channel oscilloscope.
• Compatible with Android (c) and Apple IOS.
• USB port

FUNCTIONS

• Multi-brand scanner.
• 2-channel oscilloscope.
• Wireless operation via Bluetooth.

SYSTEM

• Generic and specific engine with live data line.
• Generic and specific transmission with live data line.
• ABS brakes with live data line.
• Air bag with live data line.
• Instruments with live data line.
• Immobilizer with live data line.
• 30 more OEM systems.

COVERAGE

• Domestics (1996 to present).
• Asian (1996 to present).
• European (1996 to present).
• Latin Americans (1996 to present).
• Light Diesel Vehicles (OBDII at 12v and 24V).
• OBD 1 vehicles (1990 to 1995)

SPECIAL FEATURES

• Learning of acceleration bodies.
• Adjustment of the idle speed (RPM's).
• Restoration of RPM's.
• Accelerator pedal learning (APP).
• Learning about CKP sensors.
• Resetting adaptive memories.
• Oil life restoration.
• Learning oxygen sensors.
• Learning of steering angle sensors.
• Learning of steering torque sensors.
• Learning of steering wheel hardness.
• Easytronic clutch bleed.
• Adaptation of the Easytronic coupling point.
• Easytronic gear synchronization.
• TR Powershift learning.
• Learning Shift drum Powershift.
• Powershift clutch learning.
• Key programming.
• Interrogator of secret codes.
• Chrysler Computer Twin.

ACTIVE TEST

• Radiator fan test.
• Fuel pump test.
• Power balance.
• Injector test.
• Coil test.
• Air conditioning clutch test.
• EGR valve test.
• Canister valve test.
• Engine RPM adjustment test.
* NOTE: Systems, Basic Features and Advanced Features are NOT available on all vehicles. Availability varies according to the year, type and equipment of the car.
| | |
| --- | --- |
| | CJ4R monitor |
| | CJ4R High Impact Monitor and Accessory Storage Case |
| | 9302 OBD-2 / DB15 Communication Cable for use on CJ4R |
| | 2GB SDCard for use in CJ4R |
| | |
| | 4515 module with DLL to OBD-2 connector for NISSAN vehicles |
| | |
| | 9402 DB15 / 2 alligator cable for direct connection of CJ4R to battery |
| | 2 bannana cables with red and yellow alligators for the CJ4R oscilloscope |
| | 2 acupuncture tips for cables with bannana |
| | |
| | User manual to operate the CJ4R |
OPTIONAL FEATURES AND APPLICATIONS
FUNCTIONS AND FEATURES OF THE OSCILOSCOPE


2-channel oscilloscope.

Voltmeter included.

Reference waveforms (graphs for reference).

Maximum sampling 400 khz.

Shooting in automatic or normal mode.

Trigger level adjustment on the screen.

Two measurement cursors.

Descending and ascending wave sampling.

Function to freeze the screen.

Direct current bandwidth at 40 khz.

Input impedance 1 mega ohm.

Banana input connectors.

10 bit vertical resolution.

Base time of the full scale from 312 uS up to 500 mS.

Time scale (roll mode) 1 sec to 10 min.

Voltage range from 1 volt to 20 volts.

ANDROID DEVICES APPS

The CJ4R has an internal Bluetooth module which allows us to remotely operate our CJ4R with a diverse range of applications for android devices.

INJECTRONIC CENTRAL

This application allows us to manage INJECTRONIC android applications and keep them updated in addition to the fact that the application groups all the INJECTRONIC apps.

CJ4 REMOTE

This application allows you to operate the CJ4R remotely from your Android (c) cell phone or tablet. Take advantage of capturing diagnostic screens to store or distribute. Use the touch functionality of the screens.

APP CHRYSLER

The following Android application is for the diagnosis in specific Chrysler vehicles and more than 500 parameters are included depending on the model and year of the vehicle to be diagnosed.

BLEOSCILOSCOPE

Oscilloscope for Android phones and tablets. Compatible with Bluetooth BLE Includes cursors, screenshots, adjustable vertical and horizontal scales. Normal and Automatic Trigger. Easy to use. Compatible PKG73 or newer.

CJSMOG

This application allows you to extract the information collected from the diagnosis of monitors through the CJ4-R with the application of CJSmog, The CJsmog for android will allow us to generate a report of the status of the monitors, pending and permanent codes and frozen frame, this attached to the environmental standard NOM-EM-167-SEMARNAT-2016 which can be personalized and sent electronically in a PDF and can be printed.

BLE CHEKER

It is an application that checks if the Android cell phone or tablet (c) has the type of Bluetooth to link with the CJ4R. Use it to check if your Android device (c) has CJ4R wireless compatibility.

ANDROID APP VIDEO


APPLICATION AND HARDWARE TO COMMUNICATE WITH PC

The CJ4R has an internal Bluetooth module which allows us through the 9591 USB module to remotely operate our CJ4R from a Windows PC or laptop wirelessly.

Contains all scanner-related coverage of the CJ4R.

The computer is linked by Bluetooth wireless communication.

For computers with Windows 7 and 10

NOTE: YOU NEED A CJ4R AND THE USB/BLUETOOTH ADAPTER 9591


PICTURES AND VIDEO FROM USB 9591 AND WINDOWS APP
CJ4-R Brochure